Management Team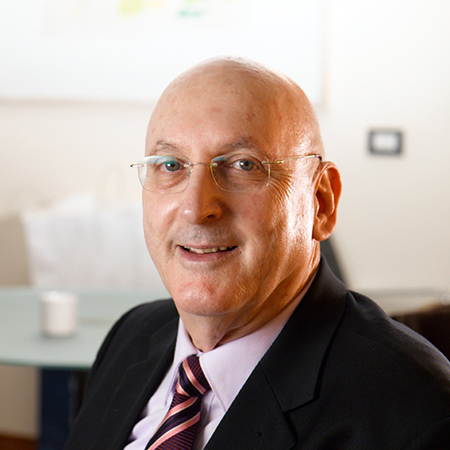 Haim Shafrir
Chairman, CEO & Founder of Tafnit Group of Companies
Chairman, CEO & Founder, Tafnit Communication Ltd.;
Chairman & Co-Founder, CITC (China-Israel Technology Centers);
Chairman & Co-Founder, S & J Asia Pacific Co., Limited;
Chairman & Co-Founder, AP International Technologies Limited (APIT);
Chairman & Founder, IMG – Innovation Medical Group;
Chairman & Founder, TIG – Tafnit Investment Group;
Co-Founder, CIVC - China Israel Value Capital (Private Equity VC Fund);
Co-Founder Reality Plus Ltd.;
Partner & Co-Founder, Bio-Inova Tafnit Life Sciences Int'l" & Stem-Cell-Logics;
Mr. Shafrir has gained more than 25 years' experience in executive management positions of large size companies in Israel, Australia and Europe, and additional 25 years' experience in establishing, growing and managing high-tech Israeli, European and US companies in China, including initiation & management of Chinese Joint Ventures (JVs), and M&As.
In 1990 Mr. Shafrir founded Tafnit Communication Ltd. – an International business development, managing & consultancy company specializing in healthcare & biotechnology, communication, IT, software, Internet, new energies & new materials in which he holds the position of Chairman & CEO. Tafnit has establishes in China few JV companies in various sectors (including manufacturing facilities).
In 1999 Mr. Shafrir co-founded with Prof. Pierre Braquet 'Bio-Inova Tafnit Life Science International Ltd.' (CRO Company) and served as its Chinese CEO. In 2003 the Company was merged with 'Focus Technologies' an American company and in 2006 'Focus Bio-Inova' was sold to the Eurofins Group from Europe. "Bio-Inova Tafnit" had conducted clinical trials in China, Europe & India and was engaged in Biotechnology projects and Telemedicine operations in Greater China.
In 2005 he established Tafnit Technologies Far East Corporation Ltd. Which operated both in Israel & China mainly involved in integrating Israeli technologies from the leading Israeli high-tech companies with co-partners in China.
In 2006 Mr. Shafrir co-founded CIVC – a private equity VC fund – a JV with Shenzhen Capital Group Co. (the largest Chinese VC fund owned by Shenzhen government) to invest in Chinese top technologies high growth companies with embedded Western & Israeli technologies.
In 2008 Mr. Shafrir co-founded APIT which co-invests, operates and manages Chinese Israeli Technology Center in Shanghai for rapidly growing Chinese companies while embedding in them top Israeli & international technologies.
In the last 25 years Mr. Shafrir has developed a wide-ranging network of contacts and personal close relationships with top Chinese executives within the Central Government and in various provinces, cities and the private sectors.
Mr. Shafrir had done undergraduate studies in Medical Sciences, and B.A. & M.A. in Business Management Administration & Social Science.
Dr. Jiang Hongwei (James)
Managing Partner of Tafnit Group
Dr. Jiang is the founder and CEO of WiseSoft Co. Ltd., a leading OSS/BSS mediation software company based in China. He brings over 26 years of senior management experience in IT and Telecommunications industries.
Under Dr. Jiang's vision and leadership, WiseSoft formed an exclusive partnership with Alcatel-Lucent Shanghai Bell to develop proprietary software unique to the Chinese market. Customers include China Mobile, China Unicom and China Telecom. Before founding WiseSoft, Dr. Jiang was technical VP at Telular Corp., where he managed all technical activities of the company in the APAC region. Prior to that, Dr. Jiang developed and launched Chin's first e-commerce service as CEO of Internet Business Center (IBC) China in Beijing. He also held positions of Project Director at Singapore Technologies and R&D Director at PCI Ltd. in Singapore.
Dr. Jiang has extensive knowledge of mobile communication systems, architecture of Internet technologies and was a pioneer member of GSM research team at British Telecom Laboratory in 1987. Dr. Jiang received his Ph.D. in Digital Mobile Communication from University of Birmingham and his M.S. in Digital Systems from Cranfield Institute of Technology in the U.K. He was also a World Bank Scholar. Dr. Jiang is a guest professor at Shanghai Jiaotong University.
Prof. Pierre Braquet
Managing Partner Healthcare & Biotech of Tafnit Group
Prof. Pierre Braquet is D Pharm (Bordeaux), D. Sc. in Organic Chemistry. After a post-doctoral work at the Collège de France in Paris he was assigned to the St. Anne Armed Forces Hospital in Toulon where he set up the first computerized management system for pharmaceutical services. In 1974 Dr. Pierre Braquet was appointed Head of IT Services at the Defense Ministry in 1976. He then received an engineer degree in operational research. He developed several software based on Graph Theory, Markow processes, Catastrophe Theory and Fractals.
In 1979 he entered the pharmaceutical industry as Assistant to the President of Fournier Laboratories in Dijon where he conducted several studies on lipoprotein peroxidation. At this time, he patented several chemical series with a captodative center as lipoxygenase inhibitors.
In 1980 he joined MERCK SHARP & DOHME (MSD) in Paris, first as Project Director, then as Director of Development Programs. In close cooperation with MSD Rahway, he conducted several investigations on anti- inflammatory molecules.
In 1982, Dr. Pierre Braquet joined the IPSEN BEAUFOUR Group as Research Director. In 1983 he identified a tetrahydrofuropyridin compound "cicletanine" (Tenstaten®) as an antihypertensive drug able to induce prostacyclin secretion. In 1984 Dr. Pierre Braquet was promoted General Manager in charge of R&D. At this time, he discovered and patented the first antagonists of Platelet Activating Factor (PAF): ginkgolides (B, A), from an extract of the Chinese tree Ginkgo Biloba. In close cooperation with Dr. Pierre Braquet, the full synthesis of this complex spirononane structure has been achieved by Professor E.J. Corey (Nobel Prize winner, Chemistry Dept in Harvard) in 1988. Ginkgolide B reduced by 42% the mortality in Gram negative sepsis. Since 1987, Dr. Pierre Braquet and his team led several chemical approaches for blocking nitric oxide (NO°) or inhibiting endothelin. Several works about these mediators were conducted in close cooperation with Prof. Sir John Vane, Nobel Laureate.
In oncology, Dr. Pierre Braquet conducted several research lines which conducted to Decapeptyl®, launched in 1986 for treating prostate cancer. In 1990 working on cell signaling and oncogenesis, Dr. Pierre Braquet and his team patented several antisense molecules directed vs Farnesyl Protein Transferase (FPTase).
Since 2006, in cooperation with Institute Gustave Roussy (IGR, Villejuif, France) and Ecole Centrale (GraphCell group), Dr. Pierre Braquet is working on the modelization of cell signaling in normal and cancer cells.
In 1985, Dr. Pierre Braquet was named visiting professor at Georgetown University (Washington DC). In 1988, he was promoted to Professor at the University of Louisiana in New Orleans. Dr. Pierre Braquet is also professor at the Pharmacology Department of the University of Sherbrooke in Canada.
His scientific work has resulted in more than 50 patents and about 850 publications.
Dr. Pierre Braquet and his group have been ranked world number 6 "top scientific producer of 1991" for their scientific production.
In September 2001, Dr. Pierre Braquet was selected by the American Society for Information Science & Technology as one of the most quoted authors in Pharmacology during the past two decades.
In 1993, Dr. Pierre Braquet was promoted Chevalier of the "Ordre National du Mérite" by the French Ministry of Research and became a correspondent member of the Royal Academy of Sciences of Spain. He was also promoted to associate member of the New York Academy of Sciences.
The discovery of PAF antagonists by Dr. Pierre Braquet was rewarded by the Prix Galien for pharmaceutical research in 1988, the EBRA Prize from the Royal Society of London the same year, the Order of Scientific Merit from Brazil in 1989, the silver medal of the City of Paris, and several other awards in Europe, USA and by the Academy of Sciences in Russia. Dr. Pierre Braquet is an editor of several American and European international journals.
Dr. Pierre Braquet has served on the editorial committees of several prestigious journals. He was also co-founder of the Journal of Lipid Mediators (Elsevier, 1989).
In 1997, Prof. Pierre and Dr. Monique Braquet founded "Bio-Inova Life Sciences Int'l", a company offering central laboratory services dedicated to clinical trials. After a rapid growth, the company established laboratories in North America (Canada), Turkey (Novagenix, Ankara) and set operations in China (Bio-Inova Tafnit together with Mr. Haim Shafrir). The company was highly profitable with an EBIT = 36%. In 2003. In order to be present on the US market, Bio-Inova Life Sciences Int'l merged with Focus Technologies, one of the first private (Credit Suisse First Boston) microbiology laboratory in Washington D.C. and Cypress CA, to form Focus Bio-Inova. In 2006 Focus Bio-Inova was sold to the Eurofins group. For 15 years, the company always focused on the development of new biomarkers allowing to follow the effects of drugs in clinical trials (development of multiplex assays: bead arrays/microspot arrays, LC-MSMS, Elispot, gene technologies…).
In 2008, Dr Pierre Braquet launched Onco-Logics, a company dealing with the identification of main pathways in cell signaling using mathematical modelization in order to better address drug design of new targeted therapies.
In 2010, in order to develop new biotechnologies including stem cells and anti-cancer agents, Dr. Pierre Braquet with Mr. Haim Shafrir is launching the first private cryobank/biorepository in China: KryoLogics Inc.
Ofer Shifris
Chief Technology Officer (CTO) of Tafnit Group
Global experience in the Commercial and Defense Aircraft at Israel Aerospace Industry (IAI), GCT/PFW Munich Germany, Urban Aeronautics Israel, NFT Silicon Valley USA and more.
Management of complex, highly integrated and multi-cultural Aircraft and Rotorcraft programs combining all technical and commercial aspects.
Leading some of the main Aircraft programs at Israel Aerospace Industry (FD 428Jet, all new Light Business Jet, B787 and more.
Participated in the establishment of Talon Aircraft GmbH (Munich, Germany) aiming to develop, produce, market and support an all new innovative business jet and currently supporting Urban Aeronautic in its Cormorant and City-hawk programs.
In 2018 & 2019 - COO at NFT Inc. - a Silicon Valley startup, developing a unique transportation system Vehicle (car size) that is integrating an all-electric autonomous car with a hybrid e-Vertical Takeoff and landing (eVTOL) autonomous airplane, providing the ability to drive and fly using one affordable vehicle.
In 2014 – 2018 - VP Programs at Urban Aeronautics Ltd. (Israel) - Flying Car. Urban Aeronautics has established an early lead in developing a compact VTOL vehicle with no exposed rotors that is tailor to meet FAA requirements - the Fancraft. The Company is developing the Cormorant Unmanned Cargo Aircraft, and the CityHawk manned VTOL certified AirTaxi.
VP Engineering and Program Manager at PFW Engineering (GCT) Germany and Talon Aircraft GmbH.
General Manager of multi-national mega projects and the helicopter division at the Israel Aerospace Industry (IAI),
In 2011 – 2014 - Engineering Director, VIP Programs GCT GmbH – Engineering Group (Germany)
The development of a new business line for the modification of large commercial Aircraft into VVIP configuration.
The Development of Engineering and Certification capabilities, marketing and managing the contracts.
In 2008 – 2011 - Executive VP Engineering and Aircraft Programs at Talon Aircraft GmbH (Germany). Talon Aircraft is a new company located in Germany and Canada, developing an innovative, second generation business jet. The Aircraft is characterized by its unique forward swept wing and all composite structure.
Responsibilities included development of the innovative concept, setting the required infrastructures for the engineering and production in the new company and leading the integrated effort. Participated in the establishment of the entire business model and fund raising activities.
In 2005 – 2008 - General Manager - B787 IAI Program of IAI Commercial Aircraft Group. Responsible for IAI work packages for the Boeing 787 Aircraft. The program included the development, design and certification of new Composite Material structure. Established the all new engineering approach and tools, industrialized manufacturing processes, facilities and supply chain management.
From 2001 – 2005 - General Manager - New Aircraft Programs
Full responsibility for the development of ideas and concepts for all new aircraft, managed the activities required for launching new Aircraft programs including the marketing, technical, financial and business structure. Programs included the very light jet (known as the Avocet program) and the commercial containerized cargo aircraft (known as the AirTruck). Responsible for the introduction and implementation the Lean methodologies at IAI (TPS). From 1999 – 2001- General Manager – 428Jet Aircraft. Full responsibility for the Full Scale Development of the Fairchild-Dornier 428 jet, including certification, and management of the follow-on serial production. Managed and coordinated very large, interdisciplinary engineering teams with cultural differences from Israel, Germany and the United States.
Prior Mr. Shifris served as - General Manager MATA Helicopter Division - full responsibility for all IAI Helicopters activity. Comprehensive upgrades and maintenance of Power-Plant, dynamic components, and major modifications of Avionics and Weapon Systems.
Senior Design Engineer Boeing Commercial Aircraft Company (Seattle USA). Member of the B757-200 Preliminary Design team - B757-200 Program, employed in the development of the aircraft's wing high lift device.
Mr. Shifris holds Aeronautical engineering degree from the Technion – Israel Institute of Technology, and Business Administration from the Hebrew University in Jerusalem.
Yaron Shafrir
China Expert Consultant
Mr. Shafrir is an expert in channel and business development in China, primarily within the Automotive, Communication industry, Internet, software and the electronics industries and has gained extensive experience in executive management of high-tech companies in China since 1995. Mr. Shafrir has held the position as Tafnit Group's CEO between 2002-2015. He was the Chief Representative and General Manager for China and Hong Kong of Tafnit Technologies Far East Corporation Ltd. from 1998 to 2001, and in 1996 was nominates as the Vice President of Business Development & Marketing of Tafnit Communications Ltd., in charge of the establishment of Tafnit's operations in China and Hong Kong and leading special projects in this area.
Mr. Shafrir holds a BA in Southeast Asia Studies and Geography from the Hebrew University, Jerusalem, and a Diploma from the Beijing Institute of Business, Beijing, China.
Prof. Liu Xingxie
Executive Partner at Tafnit Group
Professor of Electronics
Over 20 years technical and business experience in satellite communications, and chief designer for China Stock Information Satellite Network.
Founder, Chairman and President of Gaozhi Science & Technologies, a leading satellite service provider in China for 15 years operation.
Senior Executive Member of Shanghai Political Council, Vice Chairman of Shanghai Chamber of Commerce, Distinguish Technical Expert Awarded from China Prime Minister.