Tafnit Group of Companies
Tafnit Communication Ltd.
Tafnit - an Israeli Corporation established in 1990. Since 1994 focuses all its operations onto the Chinese Market.
Tafnit has gained vast experience in bringing international companies to China providing tailor made to each client's needs and to its specific sector with full Business Development, Business Connections, Marketing & Sales services, M&A and Investments.
Expert on Chinese Business Culture
Connections to Chinese high-level decision makers
Vast experience with in-house reliable professional staff
Follow-up on exhibitions, channels and business meetings
With Tafnit your Company is close to the Market & to its customers
With Tafnit – your business progress is faster
Shanghai Technology Centers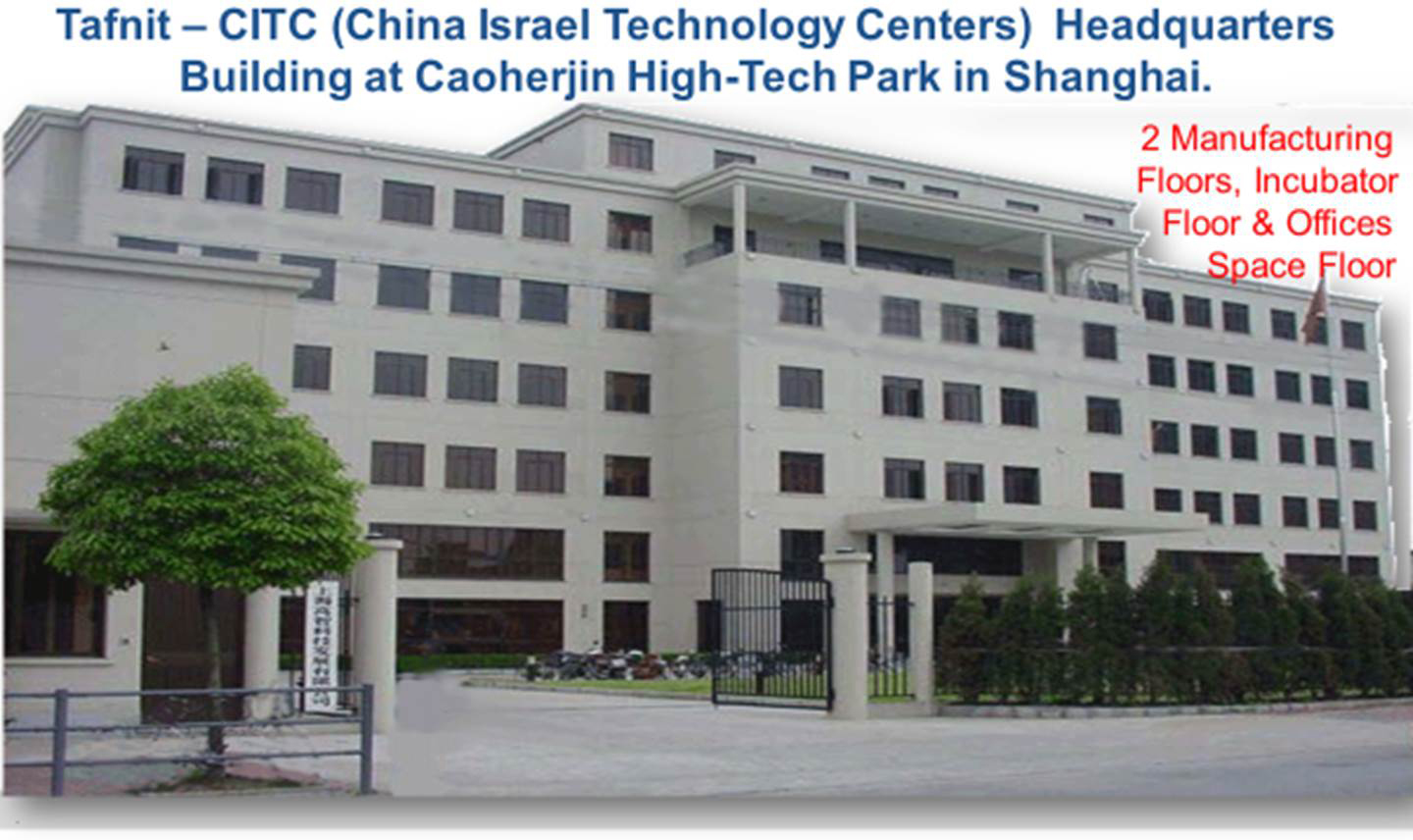 CITC – China Israel Technology Centers
CITC – China Israel Technology Centers - a Chinese subsidiary of Tafnit, headquartered at Caoherjin High-Tech Park in Shanghai; Partnered with Shanghai Chamber of Commerce and Gaozhi Science & Technology Group - one of the top 100 China private high-tech enterprises granted by China Government in 2009, and ranked as distinguish high-tech company by Shanghai Government for past 10 years. Fully secured and confidential to meet the existing Police and Military customers
The business model of CITC: to provide a Base-In-China for advanced Israeli top tech companies and set-up cooperation with high quality Chinese companies; To serve as Incubator to start-ups companies
Enough parking spaces for cars and container trucks loading, highly privacy and flexible building management
CITC offers: Marketing & Sales, R&D, Manufacturing, Technical Support & Localization, Investments
Tafnit - CITC: Success Stories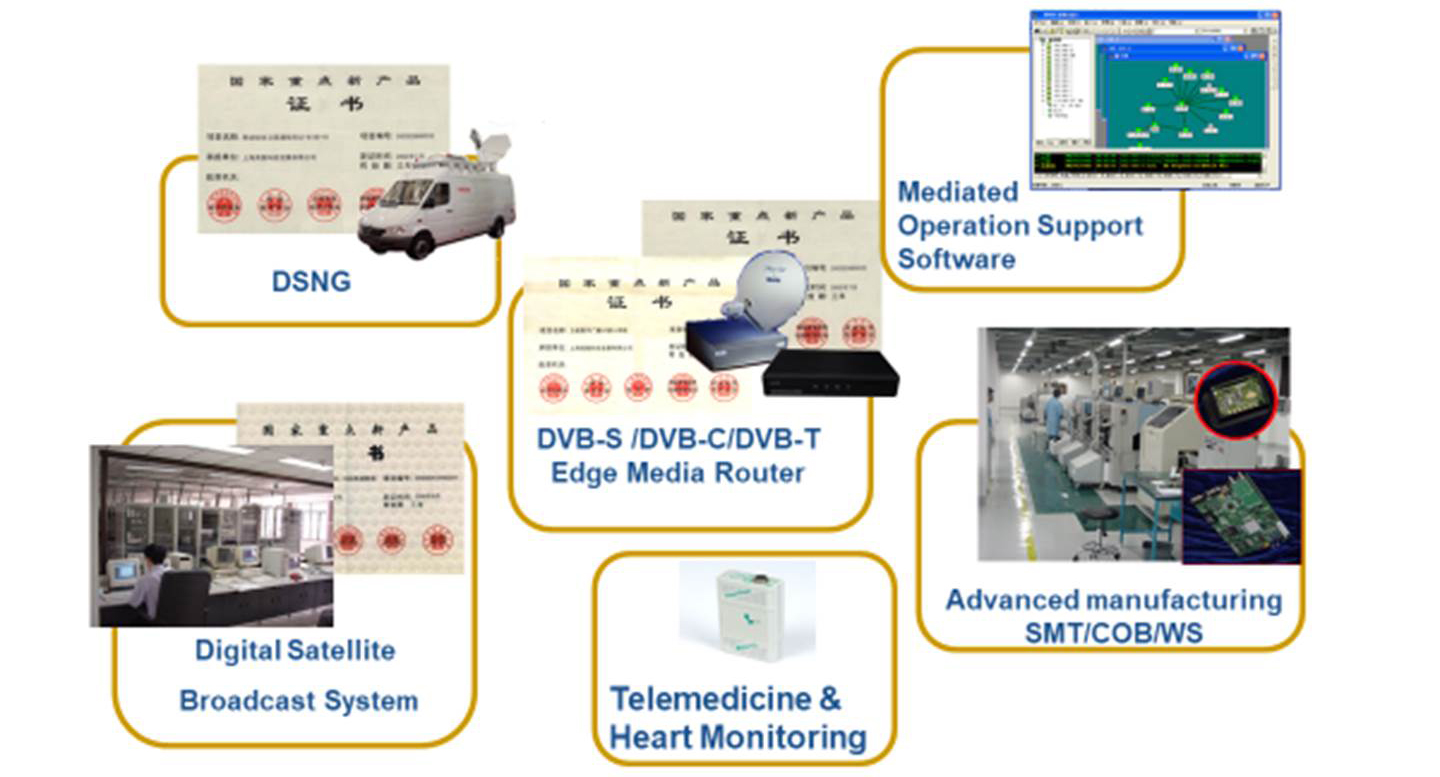 TIG – Tafnit Investment Group
Scouting for Investments in Israel
Tafnit Investment Group (TIG) is a Boutique Investment Company and Scouting Office for investments in top Israeli high-tech companies and other business entities.
TIG is a subsidiary of Tafnit Communication Corporation which was the Co-Founder of the first Israeli – Chinese VC Fund – a 50% partnership with Shenzhen government and its VC Fund – Shenzhen Capital Group.
Tafnit represents Israeli and other Western high-tech companies in China since 1994 and is active in Israel for over 30 years. TIG track record derives from its entrepreneurial spirit and experience team.
TIG is focusing its activities on long & short-term investments and is dedicated to quality in all aspects of financing - Direct Investments, Pre-IPO investments, Reverse Mergers and Mergers & Acquisitions.
TIG provides emerging Israeli high-tech companies the tools and global access - and with special focus on China - to complete investment rounds and connect with strategic business partners.
TIG also assists a select group of well-established Chinese investment companies and VCs in scouting services for top Israeli high-tech companies & technologies in the requested areas of: communication, internet, IT, cybersecurity, healthcare & medical devices (including nano medicine, stem cells and biotech), agro-tech and energy savings.
TIG maintains a network of experts who take part in our transactions and they include economists who specialize in appraising businesses, analysts, accountants, lawyers, patent advisors and senior executives.
S & J Asia Pacific Co., Limited
S&J is a Hong Kong corporation with Chinese based subsidiaries that are operating in China since 2007 and focuses all the operations onto introducing top innovative technologies to the Chinese Market.
S&J Headquarters in Hong Kong with a Chinese subsidiary in Shanghai & Shenzhen;
At S&J Headquarter in Shanghai we employ dozens of top-level employees - software & hardware engineers and a team of marketing & sales and administration.
S&J Shanghai offices are occupying a building that is situated in at the heart of the Caohejing High-Tech Park; We are partnered with Shanghai Chamber of Commerce and our subsidiary companies - Gaozhi Science & Technology Group and WiseSoft Co. are one of the top 100 China private high-tech enterprises granted by China Government in 2009, and ranked as distinguish high-tech company by Shanghai Government for past 10 years. Our building is a fully secured and confidential area which is meeting the requirements of the Public Security Office and is catering as well for the Police and Military customers.
At the same street we are partnering with our advanced manufacturing SMT plant facilities with over 750 workers.
S&J's subsidiary is a Chinese private licensed Satellite Communication Company with In-house SNG Facility for Live TV Broadcasting & Demos (we are transmitting the Shanghai Stock Exchange via satellite to 4,500 customers on a regular basis).
S&J provides a Base-In-China for advanced Israeli top tech companies and set-up an area which is designated to serve as Incubator to Israeli start-ups and manufacturing space for advance Israeli high tech companies. We provide in-house customization & localization department and a product support department with electronic engineers.
IMG – Innovation Medical Group
Main fields of activity:
Life Science, Medical products & Biotech
Investments in Healthcare / Medical Devices / Bio
Clinical Trials (CRO)
Dental Medicine
Diagnostic Kits
Medical Devices & Telemedicine
Aesthetic Medicine
Anti-Aging
Stem Cells
Biorepository
Vast experience in healthcare management & sales
Closed JV cooperation relations with China Chief Scientist & the Head of the Medical 5 Years Plan
JV with leading universities including the Institute of Biomedical & Life Science at Shanghai Jiao-Tong University - for sales, mutual R&D & manufacturing
Government & Private Sectors relationships
GaozhiSoft Gaozhi Soft Inc.
Started in July 1992, Gaozhi has its main business in satellite network service, telecom system integration & R&D, and subcontract manufacturing with annual sales revenue of UD$90 million.
Gaozhi is located at Shanghai Caohejing High-Tech Park and owns three buildings with 30,000 square meters space. Gaozhi has been servicing satellite network with 4500 VSAT stations for Shanghai Stock Exchange for 16 years.
Gaozhi has obtained a satellite data service operation license from the Chinese ministry of MMI and is operating a digital contents delivery service nationwide.
A partial list of Projects:
Digital satellite broadcast system for the Shanghai Stock Exchange
Satellite two-way stock exchange system for the Shanghai Stock Communication Co.
Satellite transmission system of newspaper layout
HFS and eOMS for Zhejiang, Shanxi, Jilin, Chongqing Mobiles
HFS for Guizhou Tianjin, Shenzhen, Guangzhou Unicom
IP over DVB-S system for stock information
Satellite multimedia broadcast system for Shanghai Satellite Communication Co.
DSNG system for Shanghai Television Station for Shanghai Oriental Television
Wireless insurance system for TAIPING insurance Company
WiseSoft Co. Ltd.
Registered in October 2002 in Shanghai China, we are specialized in mobile network operation support software. Our products reduce operating costs for our customers by improving network efficiency, operation management and service planning
We are currently selling our Products and Solutions to China Mobile, China Unicom, and China Telecom.
Our mediation software products are exclusive OEM partner for Alcatel-Lucent China (www.alcatel-lucent.com) for more than 13 years selling to China Mobile, China Unicom and China Telecom in 18 provinces.
In 2011, we started as the exclusive subcontractor in China for Radware (www.radware.com) for network switch products importing, assembly, and testing to support its 3 subsidiaries in China.
WiseSoftCo Sister company is: IONIT Global™. This is a unique turnkey product and system solution provider for the M2M space. IONIT Global™ provides international technical product and market insights to their customers and supplies them with innovative and unique turnkey hardware, software and data management solutions for GPS and cellular asset tracking, wide band global communications and system controls.
APIT APIT – Asia Pacific International Technologies Ltd.
APIT was registered as an Hong Kong based company with its Nature of Business: Technologies transfer; Investment Company; Technologies Development; Software Development; Trading; Business Development; Marketing & Sales
Bio-Inova Tafnit International Limited.
Bio-Inova Tafnit International Limited. was a multi-continental Central Laboratory Services and Clinical Trials Corporation, founded in 1998 by Dr. Pierre Braquet President & CEO of Bio-Inova Life Sciences Int'l and by Haim Shafrir President & CEO of Tafnit Communication Ltd. and was later sold. Bio-Inova Tafnit International Limited specializing in the Chinese arena and offerd 'one stop' full range operations between Western Pharmaceutical Companies and the Chinese hospitals, medical staff, government healthcare institutions, government and provincials' officials. Bio-Inova Tafnit International Limited had facilities in P.R. China, Europe, North America, Middle East (Israel and Turkey).
Bio-Inova Tafnit International Limited Life Sciences Int'l and its mother Companies had more than 10 years' experience in conducting Central Laboratory operations and Clinical Trials for multi-state studies including USA, Canada, Europe (in most of the states in Western and Eastern Europe), Israel and China.
Bio-Inova Life Sciences Int'l merged with Focus Technologies, one of the first private (Credit Suisse First Boston) microbiology laboratory in Washington D.C. and Cypress CA, to form Focus Bio-Inova. In 2006 Focus Bio-Inova was sold to the Eurofins group.